Price

RM15.20

RM16.90

Brand
MCM
Availability
In Stock
Quantity
Description
Highlight
Made from natural raw hide ,natural treat rewards without preservatives nor additives.
Completely edible & digestible.
Frequent chewing helps prevent tartar build up
Promote healthy teeth & gums
Reduce Bad breath
Ideal as a treat, snack or reward.
Suitable for all breeds of dogs
100% natural Raw hide, natural flavor
Features:
Made from natural raw hide ,natural treat rewards without preservatives nor additives.
Completely edible & digestible.
Frequent chewing helps prevent tartar build up
Promote healthy teeth & gums
Reduce Bad breath
Ideal as a treat, snack or reward.
Suitable for all breeds of dogs
Ingredients:100% natural Raw hide, natural flavor
Size:5 inch per stick
80 sticks per pack
Feeding Guideline:
Feed freely. Supervise while feeding. Always ensure adequate amount of fresh and clean water at all times.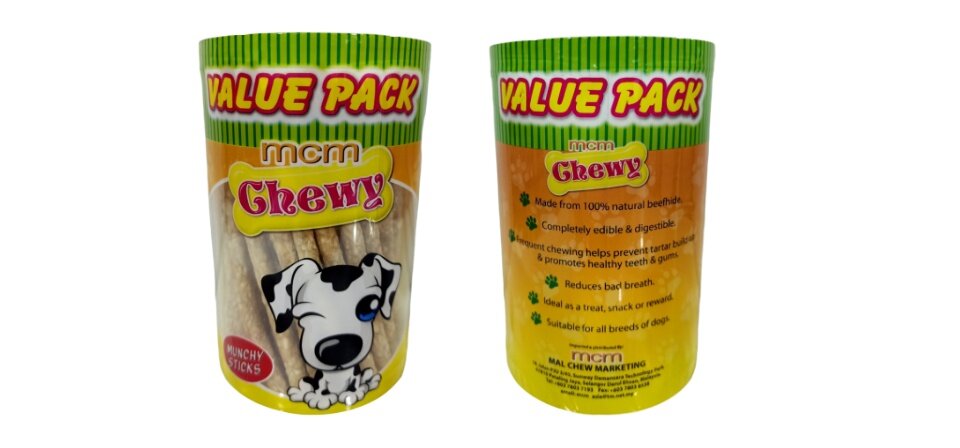 What's in the box
1 X MCM Chewy Munchy STICKS (80pcs) (Value Pack)