Description
Highlight
Our Formula Eliminates Unsightly Tear and Saliva Stains
Very effective in reducing tear and saliva stains
No Coloring
No Flavoring
No Preservative
Health N Shine...
Eliminates tear stain from inside out.
Our Formula Eliminates Unsightly Tear and Saliva Stains
Very effective in reducing tear and saliva stains
No Coloring
No Flavoring
No Preservative
Directions:
Sprinkle Health' N Shine "Daily" on regular food for 2 months.

Dosage:
Puppy less than 0.9kg: 1/8 teaspoon daily
Dog 1kg to 4.9kg: 1/4 teaspoon daily
Dog 5kg to 9.9kg: 1/2 teaspoon daily
Dog 10kg onwards: 1 teaspoon daily
​​Ingredients:
Pure Anchovy Fish Powder, Pure Chicken Powder, Norwegian Kelp, Enzymes, Natural Protease, Amylase, Cellulose, Beta-D-galactosadase Galacohydrolase, Lactase, Lipolytic Lipase, Probiotic.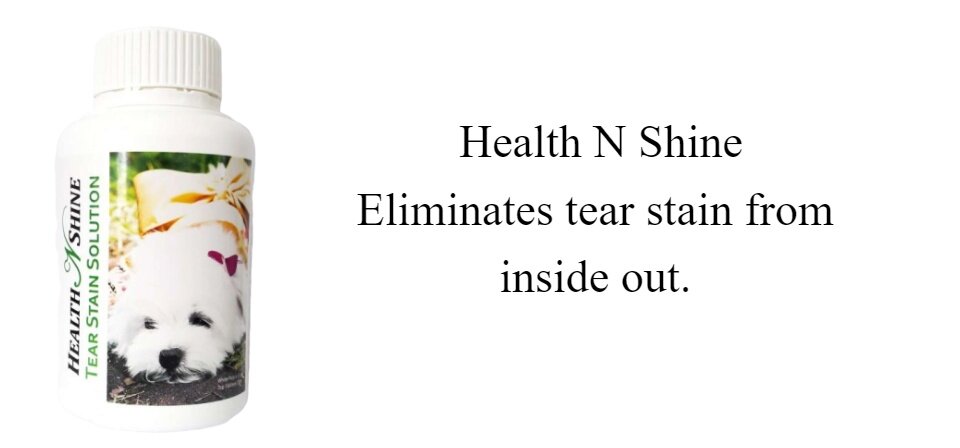 What's in the box
1 x Health N Shine Tear Stain Solution 30g